Hello there! Today let's talk about work perhaps?
No this is not a guideline to get job or how to pass an interview or what so ever. It's most likely just about my working life so far and a tiny thoughts about working for you.
I've been working permanently for only two years now at two different company. Now...a person like me is someone who don't really up to an office hours kind of things but also not up to going out at a time simply because i hate driving and i want to save my fuel for the weekend (GOD). Now that's my major life crisis. It's two things that can't get together yet it lives inside me..(imagine that).
Whatever.
Lemme say a little bit about my work experience (omg a resume!) I work as an executive underwriter in assurance industry for a year and a half. It's a very stable job i would say. Doing the same shits everyday, if i do it for another ten years, i can be a specialist :) . Sadly, i gave up this job because of; i don't like staying back after office hours and it feels like school cause taking a leave is like a no-no even when i'm entitled 22 days days off in a year :/ And also because i got bored with the 9-6 routine :/
So i changed my job field. Then i work as an account executive for fmcg(fast moving consumer goods) in retail advertising for 3 months now (hahaha). It's an interesting job i would say, 40% of what i expected and the other 60% i would say not pretty much how i imagined. It's sales and marketing kind of shits. And i hate doing sales, it doesnt matter what kind of sales is it. But of course, i get involved in client servicing too which is not very fun, cause clients is such a bitch(most of them) and pretending to be the most happiest and please person is just not my thing, but i still did. Perks? oh the time might be not flexible enough but going home early/getting coffee break in the middle of working hours is not a big deal :)
What i'm trying to say? I'm not happy with my job :( Yes i'm maybe the bitch when it comes to work. WHY? Cause I know it is important and it is where my money came from(not born rich problem). As sucks as it may sounds working is a thing you did for your life, when you don't own a family business to catch on or not enough modal to start up a business of your own. We work to feed ourselves and pay the bloody bills,loan.etc etc. That's why i think it is important for me to be happy with my job. There's many people out there who can adapt well to their terrible job, who sucks up the pain to stay put in the job, hey people I salute you!!!
So why can't I do that? I can do it if I want.
But I realized that...... I'm too young to suck up the pain that i had for the job i'm unhappy with.
I realized that at this young age I actually can explore more job fields and keep on finding something i truly love to do (perhaps) or at least a job that i'm comfortable AND gain more experience is totally a bonus.
They said, jumping from one job to another wouldn't make your resume look good and employer wouldn't like that. Yes it is true! But you are doing this for yourselves. If you believe it that way, then do it that way, stays until you think it is enough to move on. For me, I believe, resigning and moving on from a company isn't something you should see as a bad thing, to me it is rather a stepping stone for you to move further and gain extrassss in everything.
When it comes to work, I always thought to myself, does it makes me happy? Does it worth to work extra for this? Often we look for a company that treat us well,don't we? You will realized about it in no time when you start working. Trust me, we all know.
So pick a job that makes you happy. A job that doesn't make you throw away your personal life. I know it's pretty rough to balance working life and personal life these days but it actually up to you to decide. It's your life, it's your career. Don't chase after a level so much that's all i can say.
Tell me your work stories :)
Let's call it a day at work, it's time to head home :)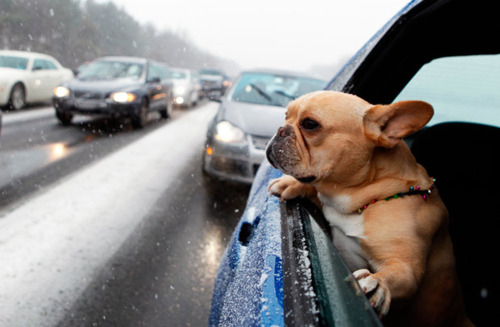 Bye!