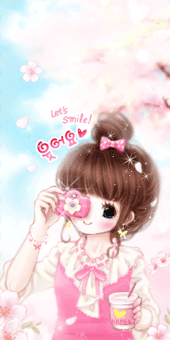 i'm just a little girl
so what you think about me?
not mature! am i?
@_@!!
oh what should i say??
what so ever~
see you with other girls makes me
feel so small even smaller than ant
=.=!!
maybe it's jealousy~
never mind..let me control my feeling
but please dont make me feel it
but this sound unfair
is it?? i knew it
because you also feel the same
all we need is understanding and trust
Boyfriend, i trust you!
maybe i'm too young for you
but
i love you
.NO DOUBT.
maybe it's look like nothing for you
because i never show you
but that's me my dear
my love is not action
it's my feeling
what i like about you is..
>you dont like to say the three words everyday!
yeah! me too~
but once you say it to me
>i'm so happy and it's so meaningful for me :)
thank you!
for giving us a chance ^^