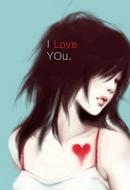 what had happened to us??
i texted you but you didnt replied me..
you said you dont have the mood..
so i decided to gave you some time
but then i miss you..
however you still didnt have the mood..huh!
what is our relationship now??
i got boring with this situation
what's wrong?? is it me or you??
what's ur problem?!
..why oh why..
☻♥ ☻♥ ☻♥ ☻
♥
☻♥ ☻♥ ☻♥ ☻
now..
i don't have mood too
i'm bored..
i'm tired.i'm lazy
byebye..
you say hai.i say hai too
you love me.i love you too

you miss me.i miss you too
you hate me.i hate you too
you leave me.i leave you too
you have her.i have him too
you say bye.i say byebye to you